-Win customers' trust with professionalism and quality
We extend a warm welcome to our esteemed Pakistani client, the nation's largest and top producer of Soda powder, who visited our manufacturing facility. This visit was a tremendous honor for us. Accompanied by our engineers and sales team, the client delved into a comprehensive understanding of our diverse product range.
The visit encompassed an in-depth exploration of our diverse product range. Our esteemed guests were introduced to a variety of advanced machinery, including the Rotary Vibrating Screen, Linear Vibrating Screen, Rectangular Gyratory Sifter, Tubular Vibratory Feeder, etc. Each serving unique industrial needs.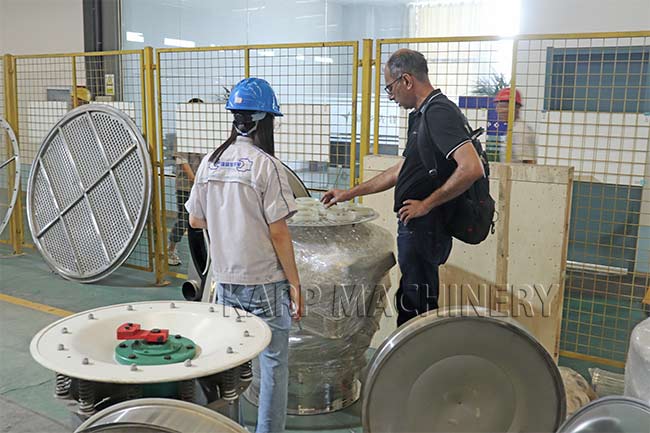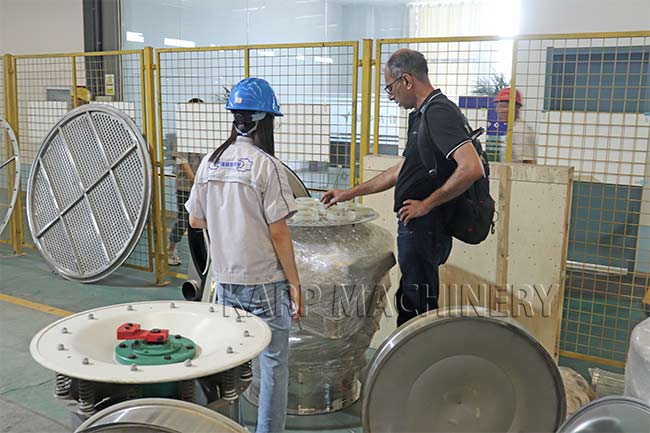 Product highlight:
Rotary Vibrating Screen: It uses a vertical vibration motor with eccentric hammers at the upper and lower ends to transform the rotary motion into horizontal, vertical, and inclined three-dimensional motion on the mesh surface. It's suitable for grading, impurity removal, and screening of granules, powders, and liquids with a fully enclosed structure.
Linear Vibrating Screen: It works by using dual vibrating motors to drive the exciter, generating a linear vibration in the horizontal direction. Material is fed evenly and moves forward on the screen surface, achieving efficient screening of particles. It is widely used in industries such as grain, plastics, abrasives, chemicals, pharmaceuticals, building materials, and fertilizers.
Rectangular Gyratory Sifter: It generates eccentric inertial centrifugal force using a counterweight mounted on the exciter. It performs plane gyratory motion, making materials on the screen surface move elliptically. Suitable for powder materials ≤1.5mm screening in quartz sand food, chemical, pharmaceutical, metallurgy, and electronics industries.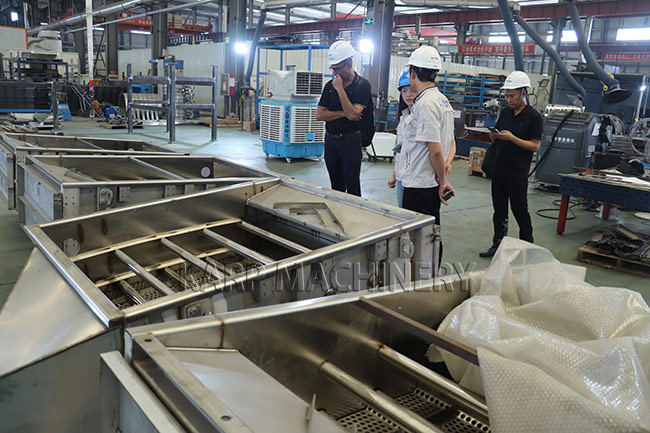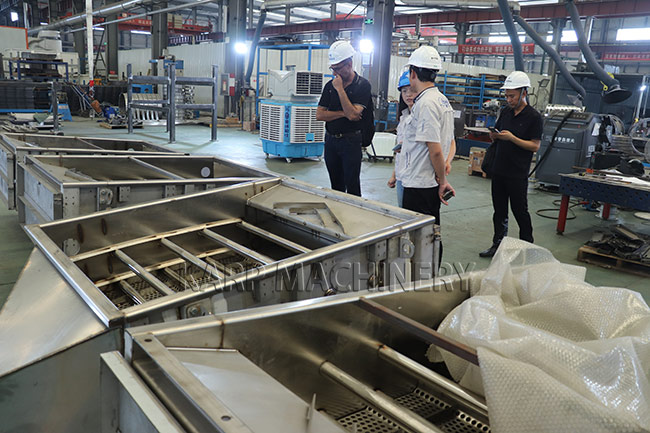 During their visit to China, our factory was among several contenders our client evaluated. We are proud and honored that they ended up choosing us. Expressing their utmost satisfaction, they placed orders for two custom heavy-duty linear vibrating screens, tailored to their production needs.
With arms open wide, we eagerly await customers from across the globe. Our factory's doors are always open to those seeking innovation, quality, and collaborative growth.