Last week, we tested the material customer sent us--Rice husk by a screening and conveying system: linear vibrating screening and belt conveyor.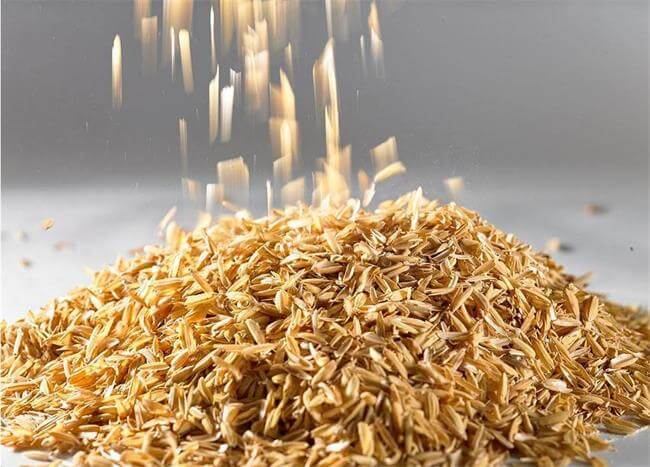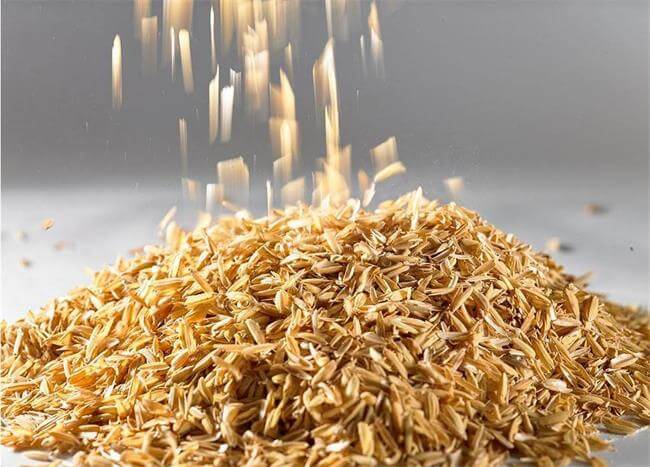 Rice husk is the cellulose residue of paddy processing. It contains some cellulose, lignin and other organic materials, and used to make soy sauce, wine, fuel, feed, animal pad materials.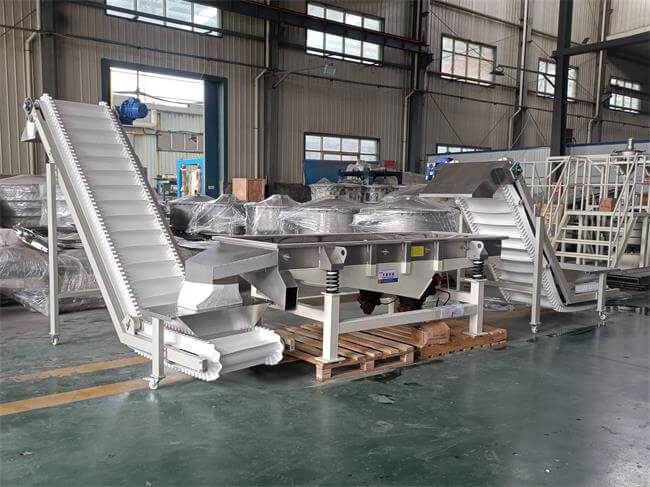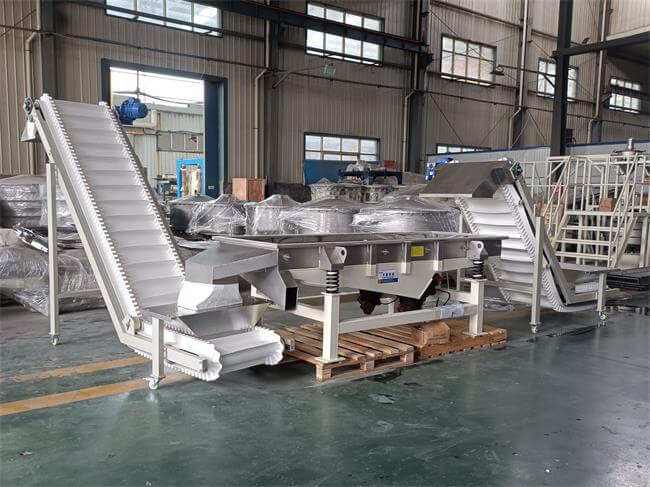 We tested it with our newly produced conveying and vibrating screening system. This system consists of 2 belt conveyors and a 1-layer linear vibrating screen. The manual pour the rice husk into the first belt conveyor, which conveyed the materials into the rectangle vibrating sifter. Finally it was discharged into the second belt conveyor.
In addition, this system is also suitable for powders and particles in food, chemical, pharmaceutical, metals and metallurgical mining, and other related industries.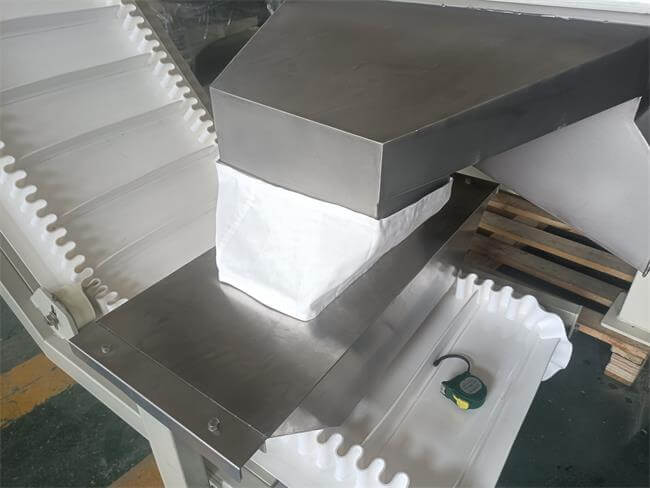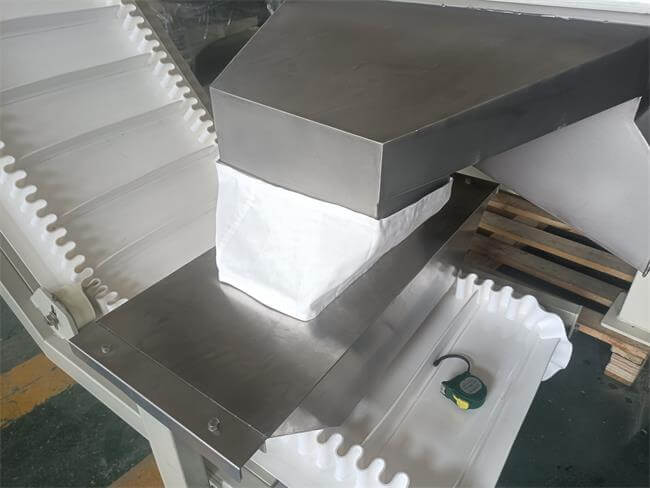 We provide one stop solution for powder and particle materials: screening, conveying, weighing, mixing, packing and dumping. If you also need a set of feeding and sieving system, please contact us directly!