Vacuum conveyor is suitable for powder and granule materials in food, pharmaceutical, chemical industry and other industries.
Vacuum feeder is suitable for dust free workshop (two-stage filter can create dust free condition). Besides, create the best sanitary conditions for your factory and accord with GMP standard.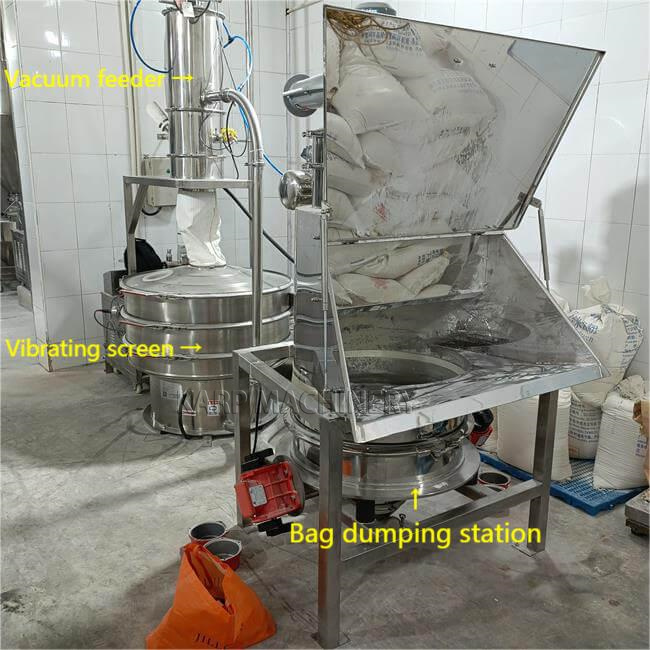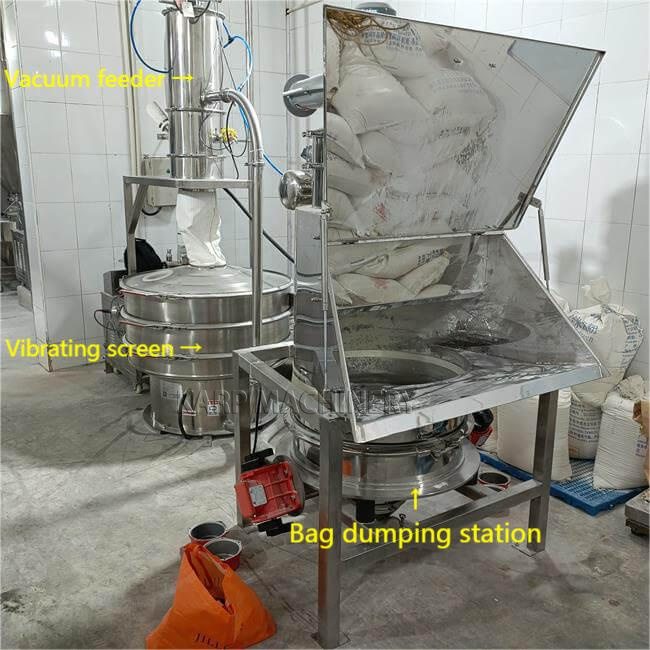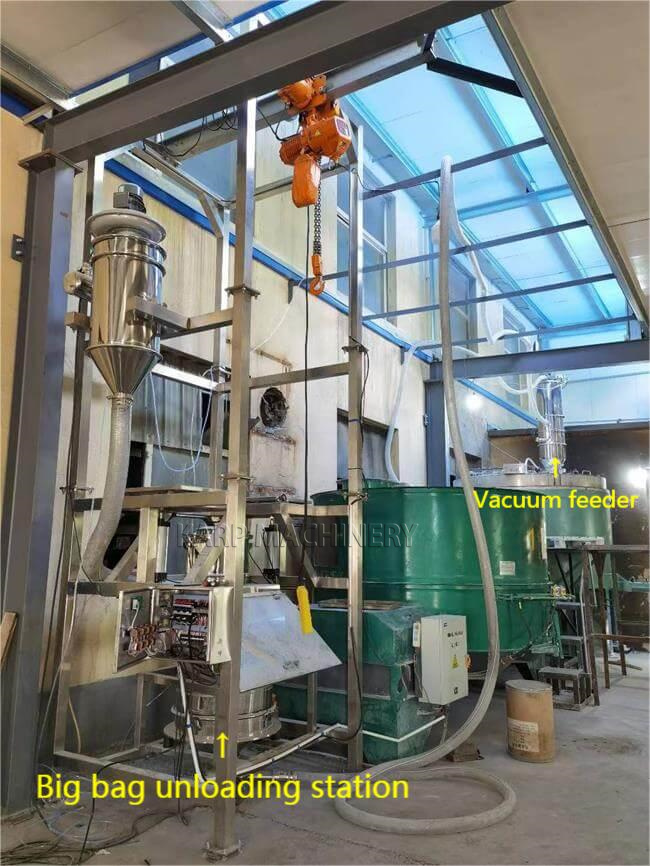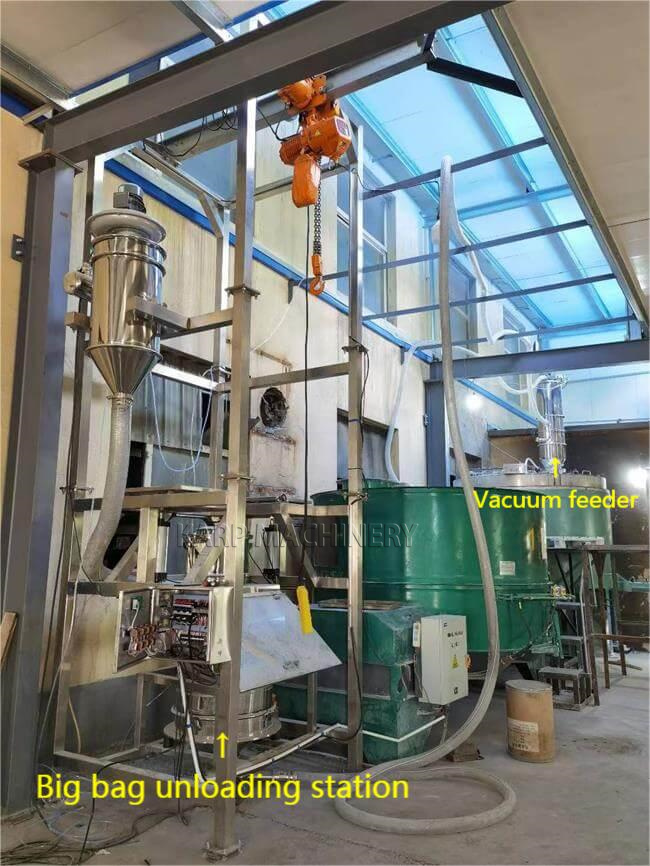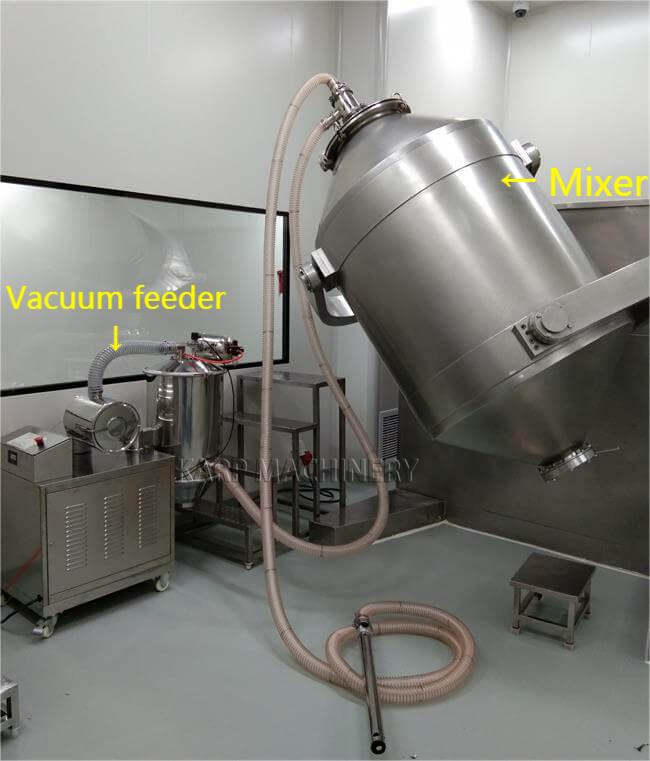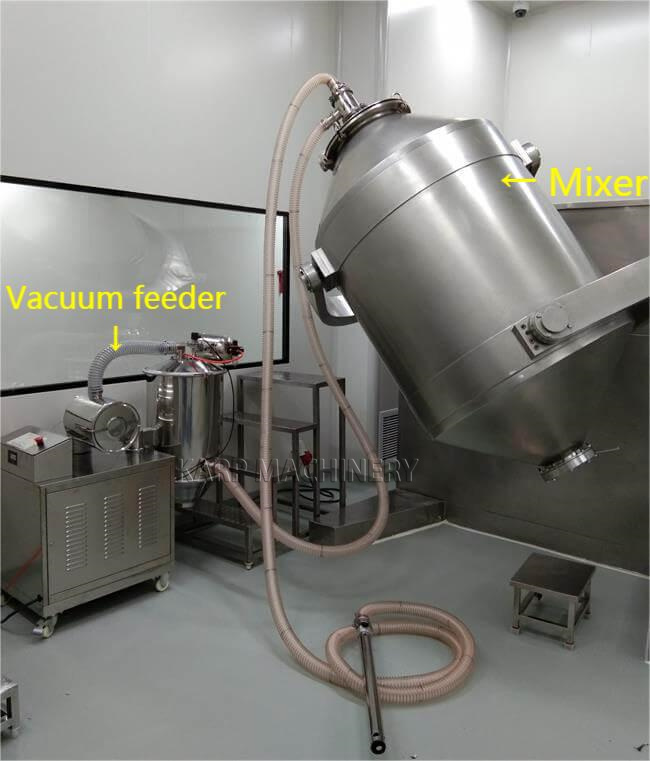 In conclusion, vacuum conveyor feeder can directly feed powders from the container, drum or other machine into the vibrating screen, bag dumping station, mixer, crusher, packaging machine, table press, filling machine, etc.
With vacuum feeder, you no longer have to worry about dust flying in the workshop!