In-line discharge vibrating screen is mainly suitable for filtering out the large size impurity from the raw material ( flour, starch, milk powder, additive, etc.). It only has 1 layer with 2 outlets. One outlet is on the side of the machine and the other outlet is on the bottom of the device.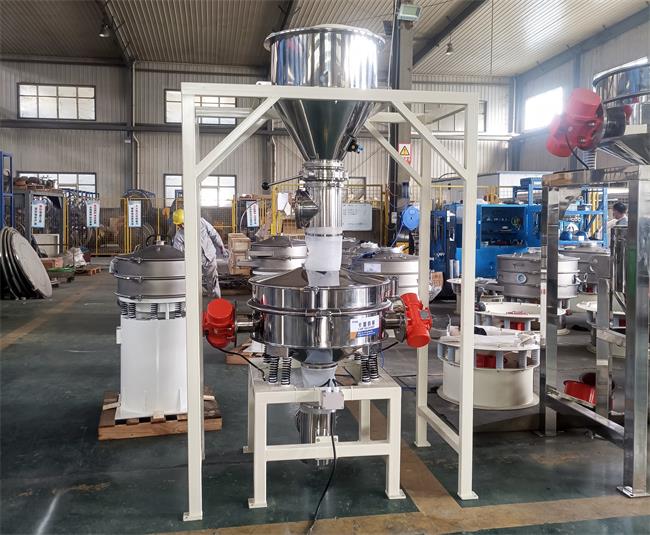 Our new made KPZP series in-line vibration sieve is equipped with a feeding hopper. The worker pours the powder from the bag into the hopper, and then screened by vibrating sifter.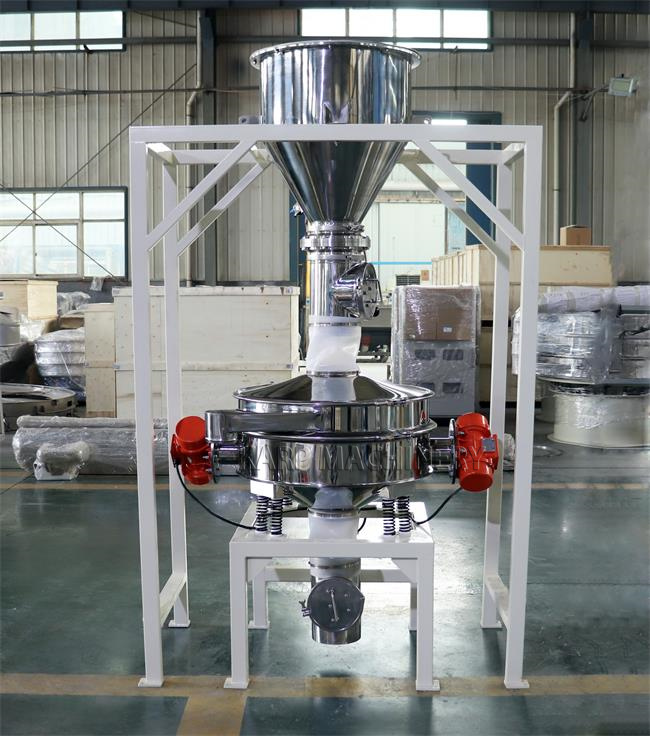 Besides, it's also including 2 iron removers. We installed them in the feed inlet and discharge outlet of vibration screen respectively.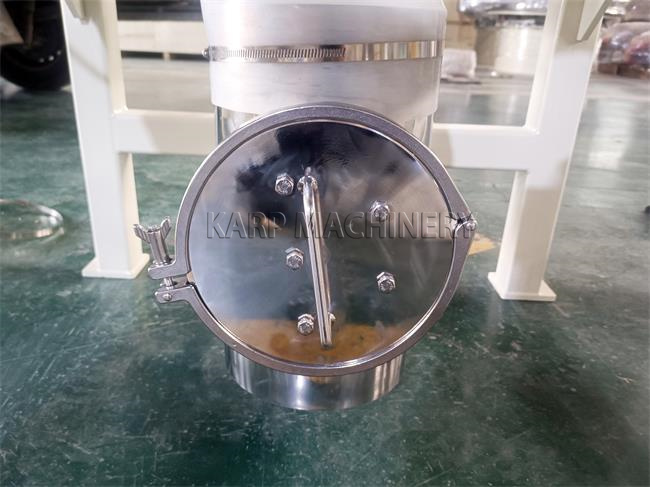 This system will be for sieving wheat gluten in our Thailand customer's factory. In addition, it can also be suitable in food, chemical and pharmaceutical industry.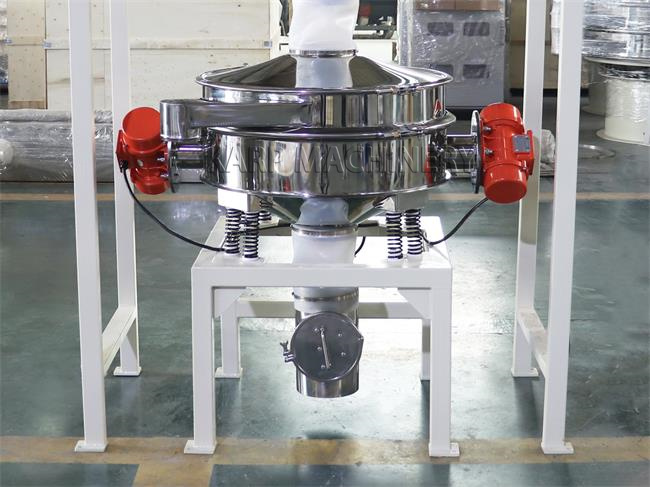 We support customisation design and provide one-stop service of sieving and conveying. So tell us your needs so that we can make an accurate solution for you.