KARP MACHINERY FYBS square gyratory sifter is a fine screening machine designed for high-capacity applications, requiring extremely accurate separations. The square gyratory sifter is mainly used in various industries, including mining, abrasives, non-ferrous metals, chemicals, food and more, with materials like quartz sand, potassium carbonate, salt, clay, borax, calcium carbonate, etc.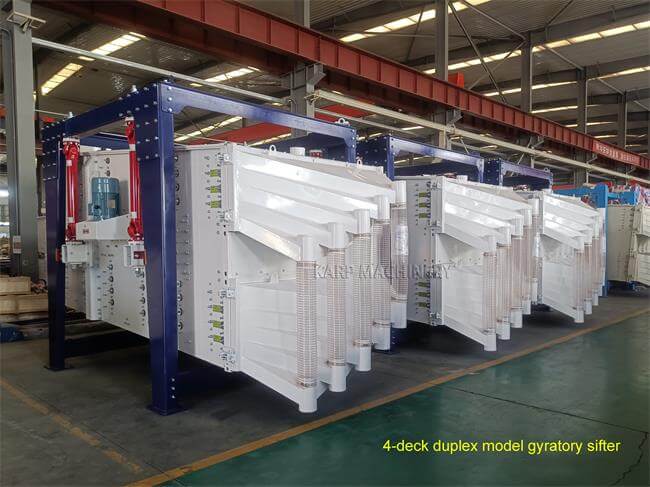 Let's explore its main features that make our gyratory screen stand out: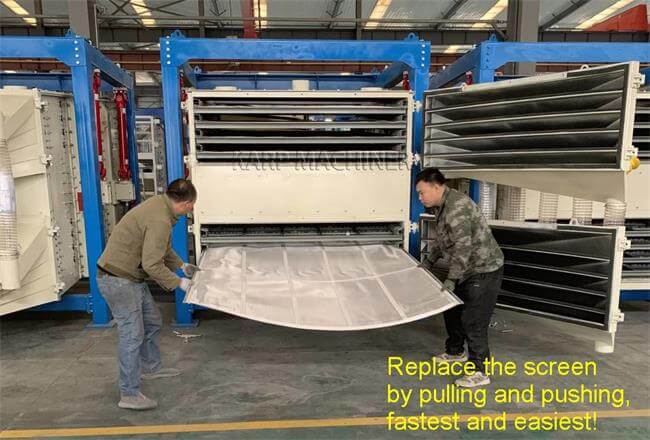 1. Fastest screen change: Square gyratory sieve's screen change is engineered to be simple unlike many traditional sifters. Just pull out the old screen from the outlet door and replace it with a new screen. It reduces downtime with a sifter optimizing the efficiency of your process.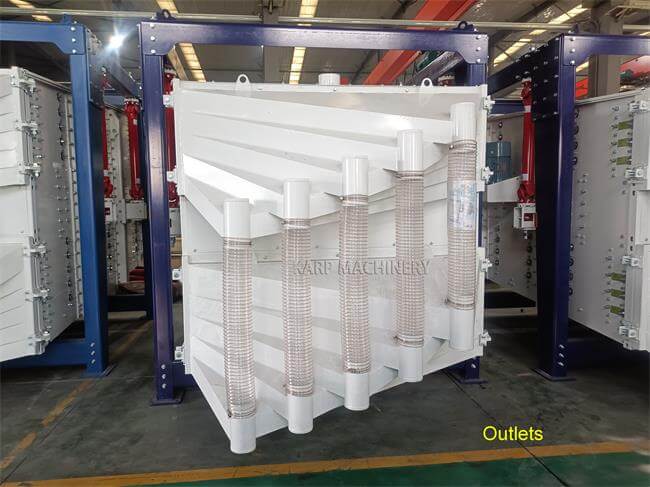 2. Large Screening Capacity: Sand screening output up to 30ton/h. The screening capacity of duplex model is 1.8 times of general model gyratory screen.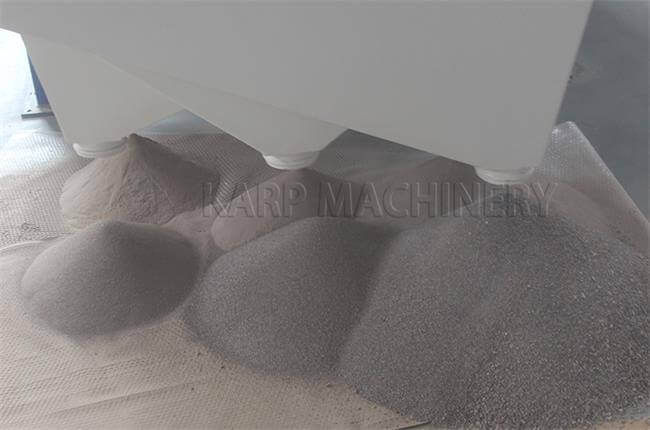 3. High Screening Accuracy: Our square gyratory sifter boasts an impressive screening accuracy of up to 99%.
Experience the high level of screening efficiency with the Square Gyratory Sieve. Say goodbye to ordinary screening devices and embrace the extraordinary. Contact us now to discover how this equipment can transform your screening processes and elevate your operational performance.