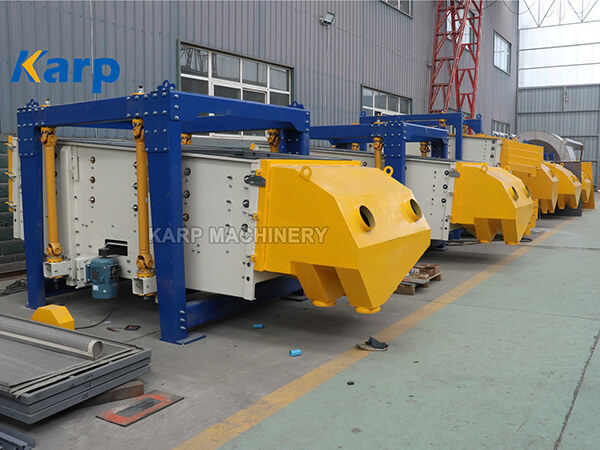 Ready for Delivery of tumblers screens for frac sands screening
Square tumbler screens, is one of our mature screening machine with the features high sieving accuracy and large outputs in our company, is special for frac sands separating in oilfield industry.
Five sets of KPYBS1536-4F (four decks, screening area is 1500×3600mm) Tumblers screens are ready for delivery, they will be used to separate frac sands which are used as oilfield proppant.
Mesh size: 20 mesh, 40 mesh, 70 mesh, 140mesh.
Square tumbler screen replaces traditional use drum screen in screening system in oilfield industry, improved the screening process greatly, new screening unit has the following advantages:
- Large screening capacity, the output capacity of one set square tumbler screen is equal to three sets drum screen.
- High screening precision, tumbler screen is special for fine screening.
- Easy to replace screening mesh, pulling type of screening frame structure solves the problems of changing mesh.