Porcelain ball is widely used in petroleum, chemical, fertilizer, natural gas, environmental protection, and other industries. It has the characteristics of high temperature and pressure resistance, low water absorption, stable chemical properties, its diameter between 1mm-70mm. The customer mainly produces small porcelain balls with a diameter of 3-10mm.
To improve production quality and capacity, the customer wanted to use a rectangular vibration sifter to grade the porcelain balls accurately. Previously, the customer manually graded the porcelain balls. However, the difference of their diameter is only about 1mm, which makes the manual screening time-consuming and laborious. Looking for an alternative and more efficient grading separation sieving solution, the company contacted KARP. After knowing the customer's requirements, our engineer chose a linear vibrating sieve to grade the porcelain balls.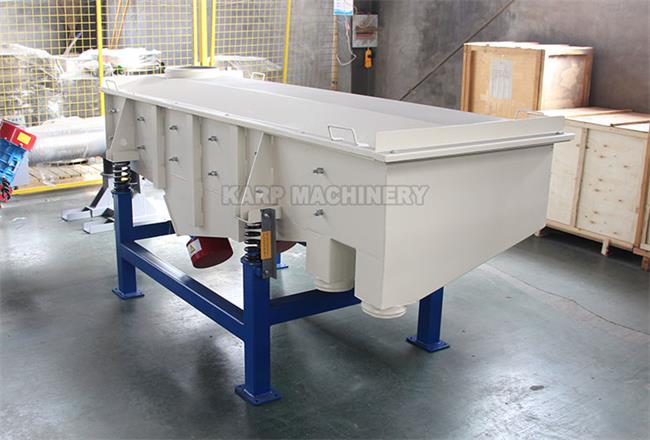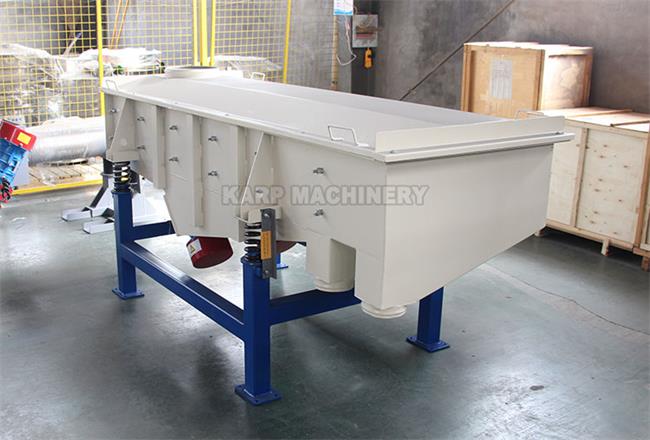 Generally speaking, for spherical materials, we will choose round bar type screen on the linear vibration sifter. But this screen has an error of 1-2mm. Considering the high screening accuracy required by customer, we chose the trapezoidal bar screen with an error of ±0.2mm. The rectangle vibrating screen is 2 layers and can accurately grade the porcelain balls into 3 different size fractions. Compared with manual screening method, it not only improves the screening accuracy, but also improves the production efficiency.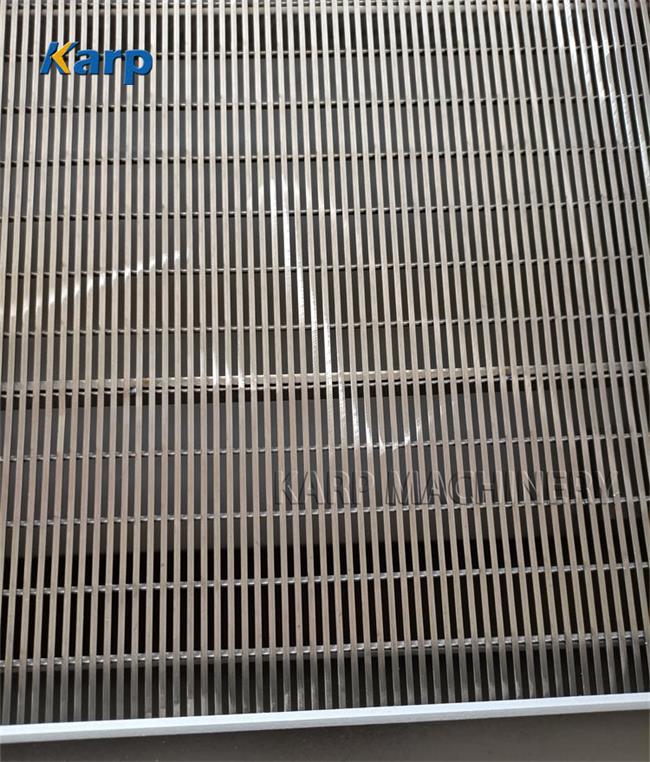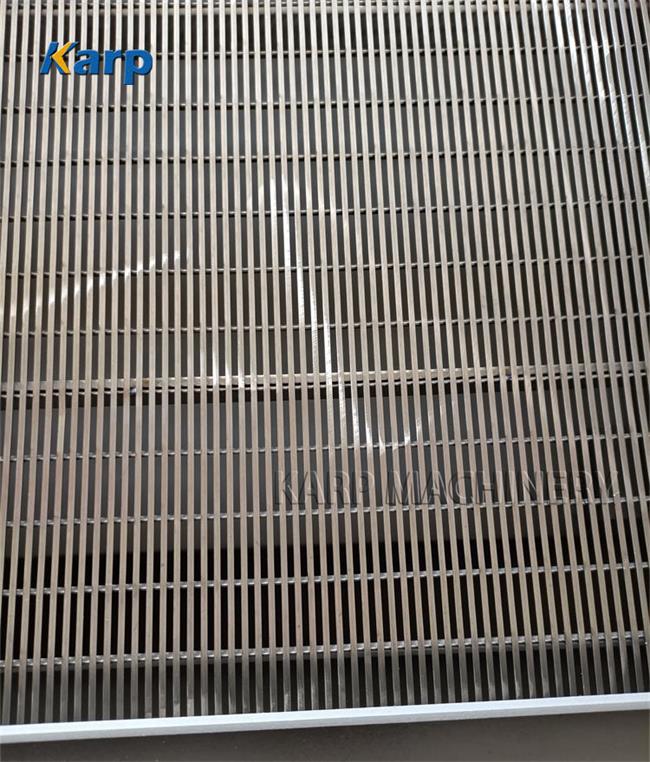 About linear vibrating screen
The linear vibrating screen is a kind of closed and light weight equipment. It uses two vibration motors as its vibration source, which makes the materials thrown up on the screen surface and move forward in a straight line at the same time. The materials from the feeder will uniformly go into feeding port of the linear vibrating sifter. Then a variety of materials are separated through a multi-layer rectangular screen and discharged from their respective outlets.
About us
KARP Machinery is one of the leading manufacturer of round vibrating screen, linear vibration sieve, conveying machines, feeding machines, elevating machines and related products with 11-year designing and manufacturing experiences. We provide one stop solution for powder materials: screening, conveying, weighing, mixing, packing and dumping.